Today, Between Starfalls is born, and I'm just so excited and nervous. This has been the work of many years, and the first installment in a story I love.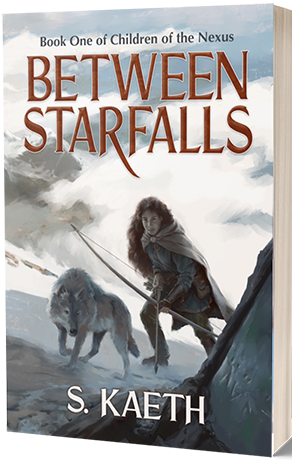 Kaemada, Takiyah, Ra'ael, and Taunos have lived in my head for over 15 years, and now their story can really be told. This is everything I love: epic scope, powerful heroes, deep worldbuilding with rich cultures, complete with my organic magic system.
The ebook is out today, though the paperback will be a couple weeks before it's released. And Between Starfalls is on KU, as well, so subscribers can read it for free!