Wishing you a cozy winter curled up with lots of great books!
I've been burying myself in editing Amanah's story, but I'm eager to get back to finishing the re-draft of Book Four and editing Book Three to send that out for another round of betas! Too bad I can only focus on one project at a time.

However, my lovely writing group has started a shared spreadsheet with our goals for the year and it's fun to see the numbers going up as we all work on our stories. I'm nearly done with big edits to Amanah's story (which needs a name still), so it should be off to betas next week and I can throw myself into finishing the draft of Book Four.

It's exciting stuff!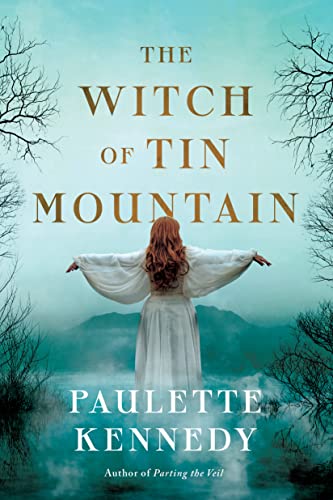 Check out The Witch of Tin Mountain by Paulette Kennedy
I had the pleasure of beta reading this book, and I was so excited for it to come out! This story is so strong, with characters and setting that leaps off the page to surround you. I highly recommend it to anyone who enjoys historical fiction with paranormal and romantic elements.
In Depression-era Arkansas, something wicked has come to a haunted mountain town in a novel of uncanny suspense by the author of Parting the Veil.

Blood and power bind three generations of women in the Ozark Mountains. So does an evil that's followed them across the decades.

1931. Gracelynn Doherty lives peacefully on Tin Mountain, helping her adoptive granny work her cures. Despite whispers that the women are witches, the superstitious locals still seek them out, whether they suffer from arthritis or a broken heart. But when evangelist Josiah Bellflower comes to town touting miracle healing, full bellies, and prosperity, his revivals soon hold Tin Mountain in thrall—and Granny in abject fear.

Granny recognizes Josiah. Fifty years ago, in a dark and desperate moment, she made a terrible promise. Now Josiah, an enemy, has returned to collect his due.

As Granny sickens and the drought-ridden countryside falls under a curse, Gracelynn must choose: flee Tin Mountain and the only family she knows or confront the vengeful preacher whose unholy mission is to destroy her.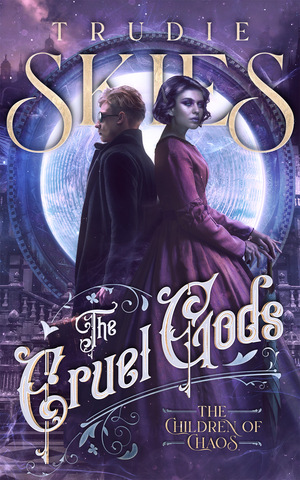 Check out The Children of Chaos by Trudie Skies
I also read the sequel to the amazing The Thirteenth Hour, and the sequel does not disappoint! Darker, heavier, and more disturbing than the first, it deals unflinchingly with abuse and sacrifice while maintaining its incredible, original worldbuilding.
WHEN THE SAINTS CALL, THE SINNERS ANSWER.

Chaos stalks the steam-powered city of Chime and threatens the existence of the gods and their domains. Kayl swore to protect Chime's mortals from their gods' cruel whims, but when she agrees to represent the mortals of a god long thought dead, Kayl is thrust into a political role that goes against everything she's ever stood for.

As the newly appointed ambassador to the god of time, Quen's goal is clear – protect Chime and the domains by any means necessary. But as the gods make their demands, Quen is caught between his loyalties and his conscience.

To ensure a future for all mortals, Kayl and Quen must unite the gods against the threat of chaos and decide what they're willing to sacrifice for Chime – before the gods choose for them.

For the gods are capricious and have their own divine plans.

The Children of Chaos is the second book in The Cruel Gods series—a gaslamp fantasy featuring magical portals, gothic cosmic deities, quaint Britishisms, and steampunk vibes. This is an adult book containing strong language and mature themes that some readers may find disturbing. For a full list of content warnings, visit Trudie Skies's website.
Promos, Sales, and Freebies!
Need some more books? My books are in two different promos for the month, one free, some not. Check them out!

New Year's Epic Fantasy Revolutionaries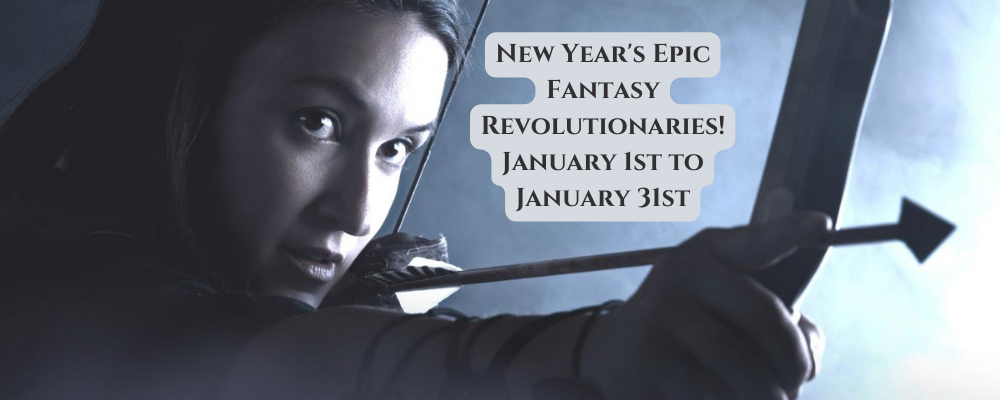 Do you love stories of revolution? The stories in this promo are all FREE and feature tech systems no more modern than the 15th century, along with main characters (wittingly or unwittingly) starting a revolution. Check them out until the end of the month!

Midwinter High Fantasy Spectacular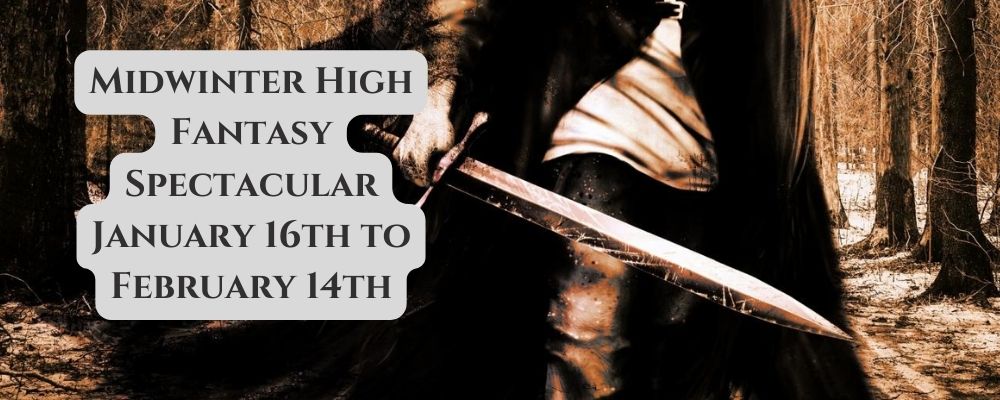 This is another set of FREE books, this time all featuring high fantasy in settings no more modern than the 15th century. Grab your swords and some books to go with them until February 14th!
Dragons for the New Year

This is a collection of books hat all feature dragons! Most (but not all) are in Kindle Unlimited so are free to read if you have a KU subscription. 

Check them out through February 12th!
How often would you like excerpts of Amanah's story?
I don't want to annoy you with too many emails but it's been suggested to me that people might like more frequent installments, since it's a story.

Thank you so much! I really appreciate it.
If you're looking for the previous installment, you can find that at the link below. You can also read the full chapter (the last excerpt and this one) there, as I know it's a bit clunky to read in email.

To keep it exclusive to you subscribers, I've got it behind a password.

As before, if you want to leave any comments or feedback, they're doubly appreciated!
Amanah excerpt 2

Newsletter Subscribers Only
I hope you enjoyed this taste of Amanah's story, and I hope you find plenty of incredible stories to read!

Have you already read my books?

Reviews help other readers find books they'll love!
Find handy review links for each of my books below: