Wishing you a cozy winter curled up with lots of great books!
I've been burying myself in editing Amanah's story, but I'm eager to get back to finishing the re-draft of Book Four and editing Book Three to send that out for another round of betas! Too bad I can only focus on one project at a time.

However, my lovely writing group has started a shared spreadsheet with our goals for the year and it's fun to see the numbers going up as we all work on our stories. I'm nearly done with big edits to Amanah's story (which needs a name still), so it should be off to betas next week and I can throw myself into finishing the draft of Book Four.

It's exciting stuff!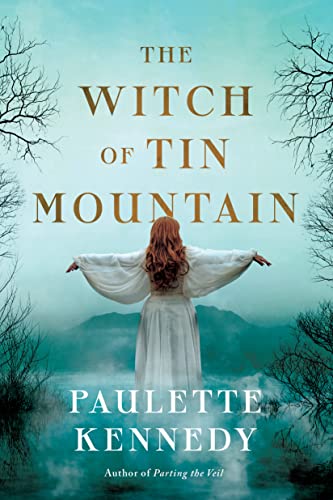 Check out The Witch of Tin Mountain by Paulette Kennedy
I had the pleasure of beta reading this book, and I was so excited for it to come out! This story is so strong, with characters and setting that leaps off the page to surround you. I highly recommend it to anyone who enjoys historical fiction with paranormal and romantic elements.
In Depression-era Arkansas, something wicked has come to a haunted mountain town in a novel of uncanny suspense by the author of Parting the Veil.

Blood and power bind three generations of women in the Ozark Mountains. So does an evil that's followed them across the decades.

1931. Gracelynn Doherty lives peacefully on Tin Mountain, helping her adoptive granny work her cures. Despite whispers that the women are witches, the superstitious locals still seek them out, whether they suffer from arthritis or a broken heart. But when evangelist Josiah Bellflower comes to town touting miracle healing, full bellies, and prosperity, his revivals soon hold Tin Mountain in thrall—and Granny in abject fear.

Granny recognizes Josiah. Fifty years ago, in a dark and desperate moment, she made a terrible promise. Now Josiah, an enemy, has returned to collect his due.

As Granny sickens and the drought-ridden countryside falls under a curse, Gracelynn must choose: flee Tin Mountain and the only family she knows or confront the vengeful preacher whose unholy mission is to destroy her.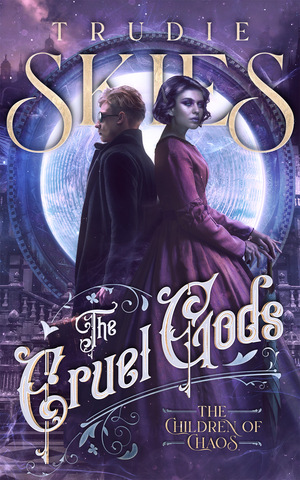 Check out The Children of Chaos by Trudie Skies
I also read the sequel to the amazing The Thirteenth Hour, and the sequel does not disappoint! Darker, heavier, and more disturbing than the first, it deals unflinchingly with abuse and sacrifice while maintaining its incredible, original worldbuilding.
WHEN THE SAINTS CALL, THE SINNERS ANSWER.

Chaos stalks the steam-powered city of Chime and threatens the existence of the gods and their domains. Kayl swore to protect Chime's mortals from their gods' cruel whims, but when she agrees to represent the mortals of a god long thought dead, Kayl is thrust into a political role that goes against everything she's ever stood for.

As the newly appointed ambassador to the god of time, Quen's goal is clear – protect Chime and the domains by any means necessary. But as the gods make their demands, Quen is caught between his loyalties and his conscience.

To ensure a future for all mortals, Kayl and Quen must unite the gods against the threat of chaos and decide what they're willing to sacrifice for Chime – before the gods choose for them.

For the gods are capricious and have their own divine plans.

The Children of Chaos is the second book in The Cruel Gods series—a gaslamp fantasy featuring magical portals, gothic cosmic deities, quaint Britishisms, and steampunk vibes. This is an adult book containing strong language and mature themes that some readers may find disturbing. For a full list of content warnings, visit Trudie Skies's website.
Promos, Sales, and Freebies!
Need some more books? My books are in two different promos for the month, one free, some not. Check them out!

New Year's Epic Fantasy Revolutionaries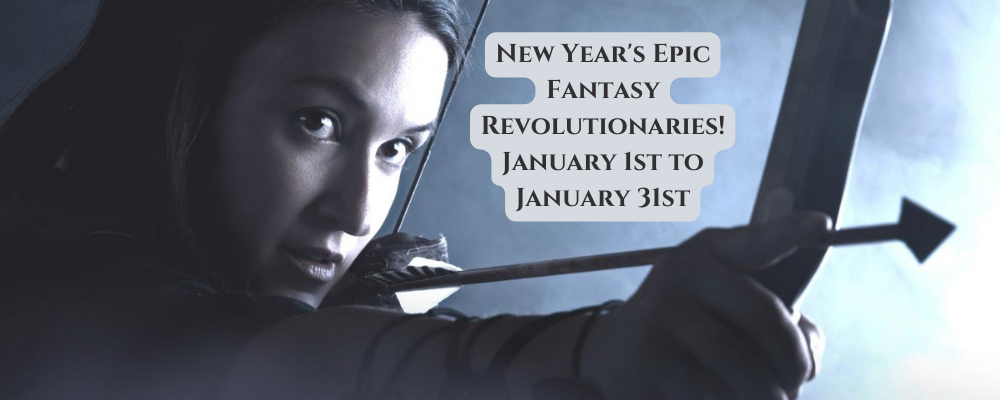 Do you love stories of revolution? The stories in this promo are all FREE and feature tech systems no more modern than the 15th century, along with main characters (wittingly or unwittingly) starting a revolution. Check them out until the end of the month!

Midwinter High Fantasy Spectacular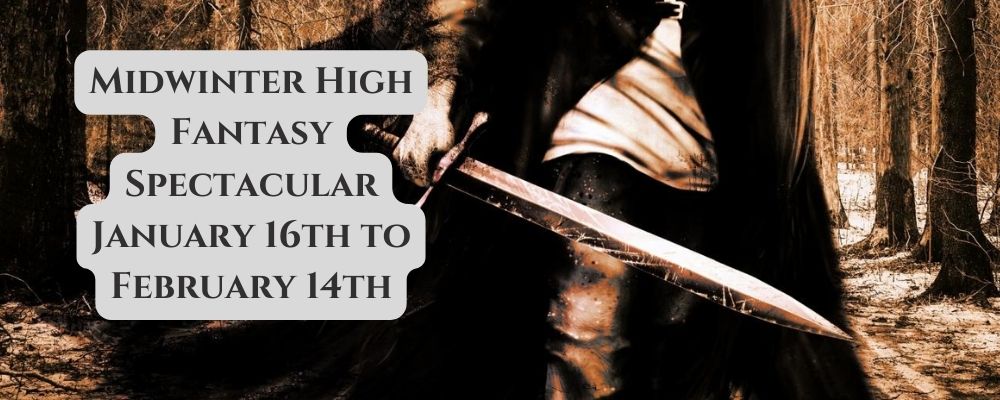 This is another set of FREE books, this time all featuring high fantasy in settings no more modern than the 15th century. Grab your swords and some books to go with them until February 14th!
Dragons for the New Year

This is a collection of books hat all feature dragons! Most (but not all) are in Kindle Unlimited so are free to read if you have a KU subscription. 

Check them out through February 12th!
How often would you like excerpts of Amanah's story?
I don't want to annoy you with too many emails but it's been suggested to me that people might like more frequent installments, since it's a story.

Thank you so much! I really appreciate it.
If you're looking for the previous installment, you can find that at the link below. You can also read the full chapter (the last excerpt and this one) there, as I know it's a bit clunky to read in email.

To keep it exclusive to you subscribers, I've got it behind a password.

As before, if you want to leave any comments or feedback, they're doubly appreciated!
Amanah excerpt 2

Newsletter Subscribers Only
I hope you enjoyed this taste of Amanah's story, and I hope you find plenty of incredible stories to read!

Have you already read my books?

Reviews help other readers find books they'll love!
Find handy review links for each of my books below:
I hope whatever you celebrate (or not!) that you're having a wonderful time as we get to the end of 2022.

You know I have some sales (including freebies) to tell you about, so let's get right into it!
Promos, Sales, and Freebies!
My books are in two different promos for the month of December, along with two sales. All of these opportunities end at the end of the year, so if you're looking for new reads, don't miss out!


Beautiful Hope

These fantasy stories are all free and all include hopeful themes, even if there's a little darkness in them. If you're looking for something uplifting to read, check them out. There's also a giveaway here, so feel free to spread this far and wide.
Portal to Fantasy: Wild Adventures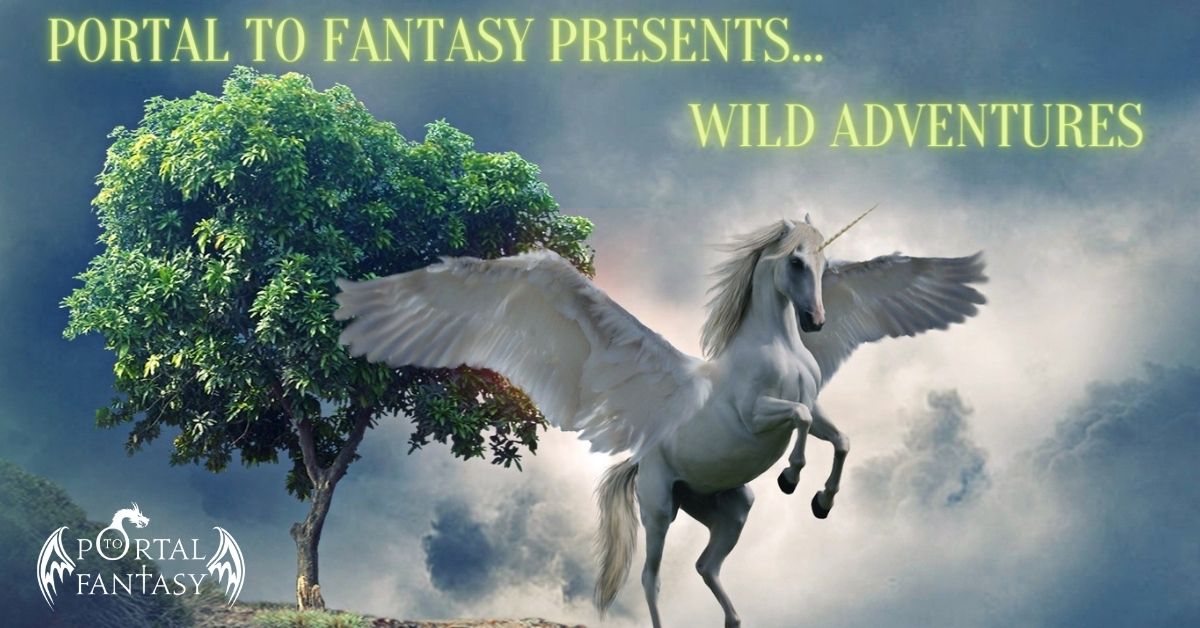 These stories are also all free! You'll find a variety of fantasy subgenres here from epic to contemporary fantasy, but romance will be a subplot only in this group of stories.

Smashwords End-of-Year Sale

My books are also in the Smashwords End-of-Year Sale! This is a chance to get my book, along with books from many other great authors, at a promotional discount. Feel free to share this promo with your friends and family. Just forward this email to anyone who would love a chance to find their next favorite book!
r/Fantasy Holiday Sale!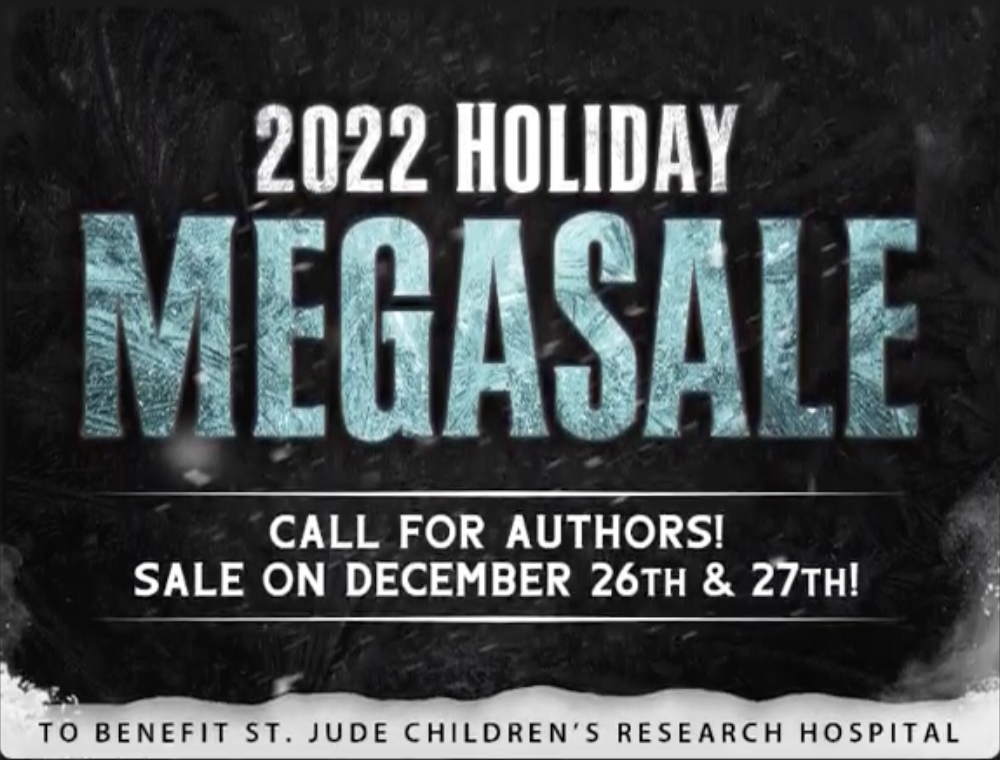 And now, the BIG ONE.

The r/Fantasy holiday sale is something I look forward to every year. A ton of amazing books, all either free or 99cents. My books are included in this sale, so if you want to get ebooks of Windward and Between Starfalls for a discount, check it out– and all the other incredible fantasy stories here too!

Like all the other authors in this sale, I will be donating to St. Jude for every copy picked up while the sale runs (from December 26 to the 27th).

I will actually be leaving the sale go (99cents for Windward and Between Starfalls) until the end of the year.

Additionally, Windward and Between Starfalls ebooks are 99cents in every store, and I will count every ebook sale across storefront toward the donations to St. Jude. Now's the perfect time to pick up these books, either for yourself or for a friend!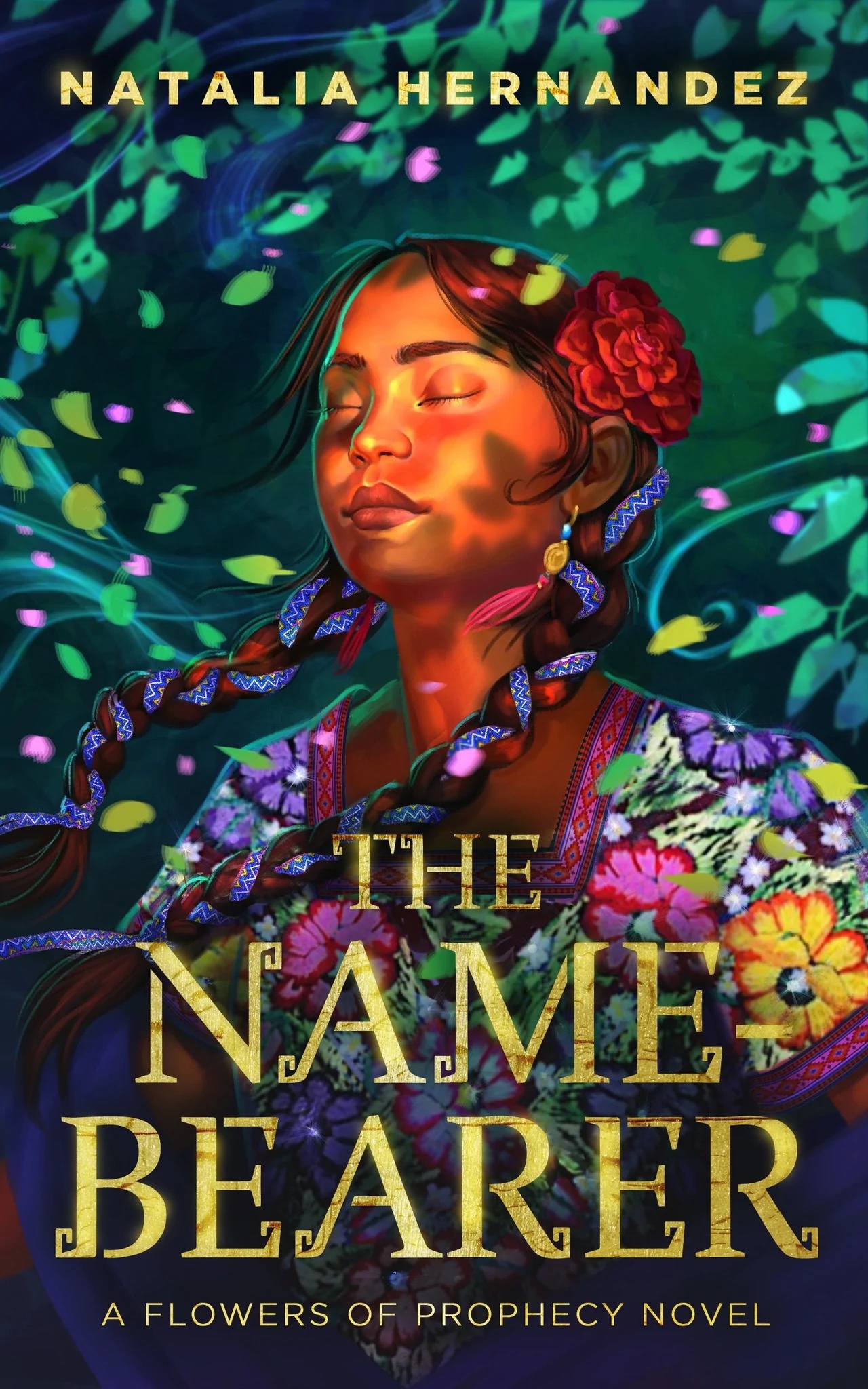 Check out The Name-Bearer by Natalia Hernandez
I discovered this amazing book through Mastodon and I'm so excited to share about it. Such an incredible story filled with lush worldbuilding and lovable characters, as well as a variety of diversity showcased naturally throughout the plot. 
For her entire life, the Name-Bearer's sole purpose has been to receive and deliver the names of the future monarchy from the Flowers of Prophecy. But when the child is finally born and the Name-Bearer is sent to the Flowers, they refuse to name him. Instead they deliver a prophecy; another child was born who is more worthy of the Naming, and if they are found and brought before them it will usher in a reign of peace.

Having failed in her duties the Name-Bearer is considered a traitor to the crown, and must hide among an elite sect of warrior women where she experiences friendship, found family, and love. Her training as a warrior helps prepare her to embark on her quest to find the Unnamed Prince, clear her name, and bring peace to her realm.

A story of magia, warrior women, found family and love – and not accepting who you are told to be, but embracing who you are destined to become.
Subscriber Freebie!
Amanah's prequel excerpt
This is the first part of Amanah's prequel, here for your reading. It hasn't gone through a lot of critique yet, so any comments or feedback you'd like to leave are doubly appreciated!
Tuning out the background buzz of the market, Amanah checked her braids in the blurry looking glass at the stall before her. She unpinned one to let it fall out of the weave of other braids and nodded. That should help eliminate some of the stares the market-goers had been giving her. Enough intricacy to display her self-pride while messy enough hopefully to let her escape too much unwanted attention. The havi and the city folk of the Dahuti shared the meanings of the weaving of braids, but among the havi, it was also simple self-respectability. In the city, that pride was seen as arrogance, and an arrogant havi needed to be taught their place. It was only Jattanu's to judge, but in the city, they didn't seem to follow that credence, because judgements were everywhere, and they cradled lovingly the weight of danger.

Now, hopefully, the rest of her shopping trip would be more pleasant, less risky.

"Thank you," she told the old havi woman running the stall.

"Looking costs nothing, and you might have found a lead for a job for my granddaughter," the woman said, scoffing. "Happy to help, though Nannil only knows why you're undoing such a pretty weave."

She ignored the comment. Why didn't the others realize the dangers of standing out—even with hair done up too nicely? Of course, she knew the dangers and still had done too fine a braid pattern. "I hear he's a decent employer, anyway."

"It's a chance, and that's all we wished for. Thank you, Amanah."

She smiled as she left, weaving through the crowd toward the edge of the market. Little Aaya squatted on the very edge of the square, her open hand out, face smeared with tears and dirt. Poor thing. She wished the girl was free to run, rather than confined to begging in hopes of helping the family afford another meal. Amanah dropped a coin in her hand and patted her shoulder as she stepped past into the tattered tent.

"Amanah!" Aaya's mother knelt by her husband's side, spooning broth into his mouth.

"Hello, Anila. How's Gitu doing?"

"Not good, I'm afraid." The woman's face was carefully blank—no doubt holding back her tears.

"I'll be fine," wheezed the man, holding his ribs with the effort of speaking.

Amanah knelt beside Anila, pressing a small bag of coins into her hand. She included Gitu in her gaze. "We've pooled money—it should be enough to buy a healer. Not one of the bimnas, but a decent healer."

"Oh, thank you," Anila said.

The man grimaced with pain, reaching out. Amanah took his hand, and he squeezed it hard. "We can't pay it back though."

She shook her head. "Once you get a healer, you must run. The noble you angered, he won't rest until you have another accident. And this time it might be even worse than being run over by a wagon."

"I know. He had it coming though."

"That doesn't matter. You stood out, and that's dangerous for all of us. We need to lay low, avoid risk. Avoid attracting attention."

"Our son—you remember, he's working with the masons?—he was going to get another job, try to bring in more money. We might be able to pay this back then," Anila said.

Amanah shook her head again, trying to press the importance of her message on the little family.

Gitu spoke before she could. "We've heard you've been advising others not to take better jobs unless necessary, not to find better housing unless it's needed. Are you happy with keeping us in the dirt?"

"What? No!" Amanah sat back. "Too many people here look on anything we do to better ourselves as an insult to themselves. I just want to keep us all safe. I can't dictate what you do, and I wouldn't but I give advice based on what I hear."

"From the guardhouse," he said. "You don't think that's dangerous?"

She shrugged. "It's worth the risk to help you."

"We're grateful for the money. We just don't want to be indebted."

"So when you get home, when your family is safe and you have extra coin, you pass on the help to the next family in need. You're not indebted to anyone."

"We'll talk about it. The leaving part. But thank you for the money for the healer. It's very kind of you to arrange."

She nodded to them. "Hayzanu look kindly on you."

"Or maybe Ahunah. We could use some vengeance," Gitu suggested.

She scowled at him. "They could evict every last one of us."

"Would that be so bad?" He sighed. "No, it's just the pain talking. We won't seek vengeance."

"Tenah smile on you," Anila said.

Amanah smiled tightly and left the tent. Her woven bag bounced against her side comfortingly as she moved back into the market proper. She lifted the strap and pressed the fabric to her nose, inhaling the spices that infused its fibers. The scents of home. And the colorful weave of the fibers… She could picture the hours her mothers would have worked on the bag before its completion, from the tight, capable weave that screamed of Rebaya to the whimsical pattern winding down the straps that would have been Newin's input, and the braided rope that closed it bore Mina's signature half-twist.

The breath of home was needed here in the city. Amazing how the capital almost seemed a foreign land. Clutching the straps of her pack, she wove through the crowd of the market, eyes sharp on the look for a new headscarf. Emin was planning to spend the evening partying with friends, and she'd decided to give in to his teasing nagging to join them. Besides, the days of darkness weren't too far off, and she'd definitely need a headscarf for the rituals. Her old scarf was serviceable, but that didn't keep small minded people from laughter and jokes at her—and other havi's—expense. Perhaps she could find some treat newly come from a far-off land to taste, too. The possibility brought a smile to her lips.

She turned away from the higher end side of the market with its merchants filled with prejudice, keeping her head high and her shoulders back. She would not be daunted by their poor opinion of her when they didn't even know her! The strain of their greed, often charging her twice or cheating her on quality, weighed on her. Sometimes, she saw the value in Emin's strategy of sending his friend Taunos for the shopping, but if she did that, she'd be beholden still, dependent on someone else. She'd owe him, and that wasn't safe. She'd rather deal directly with those who wished to cheat her.

Several headscarfs caught her eye, but by the time she'd found a merchant who would haggle down to what she could afford—three times what the piece was worth—the market sundial indicated Emin and his friends would be returning any moment, finished with whatever challenge they'd been set on this time, and they'd surely interrupt her shopping. Her own team had been given the day off, but three days' time would give them their own challenge. Borlim, head of the Arruk city guards, was evaluating them for formal war bands and leaders.

On cue, she heard the ringing sound of laughter. Stepping up on the edge of the fountain to see, she spied them, the ten men shoving and jostling each other as if they hadn't been exercising all afternoon—swimming, by the way their clothes were drenched. Probably the river warfare lessons Borlim had threatened them, complete with capsizing or sinking. Their attitudes gave no sign as to if they'd passed their trial or not, but then, she hadn't expected that— she swore not a one of them was able to be serious.

Shouting and shoving away those nearest him, Gurseh, Emin's new boyfriend, cleared a space, and then leaped into the air, doing a backflip and landing in a bow. Amanah shook her head as hoots and shouts echoed around Gurseh, the others slapping his back and shoulders. Taunos, the one who did Emin's shopping, led and ended the cheering and congratulating, and then gestured for space. He cartwheeled with no hands and then leaped up into a forward flip, twisting to land facing them with arms wide as if to welcome the cheering that followed.

Amanah snorted, crossing her arms over the strap of her bag, tugging it close. Taunos was a show-off. The problem was, he was actually really good at this sort of thing, too. Even worse, he was helpful in practice and laughed off his own mistakes, making it hard to hold any hard feelings against him. Amanah had decided, ever since that first day Emin had brought him to test for a position in the guards, to simply give him a wide berth. He made friends far too easily—including with the nobles. He was dangerous.

Unable to be left out, Emin leaped up, trying a forward flip of his own. He rotated too much—or too little—and Amanah cringed as he came down still upside down. Taunos reached out, and with a tug, caught him, Emin's rear barely missing the cobbles. Emin clasped his arm as he brought him upright, and then the whole crowd of them cheered again, because of course they did. Borlim needed to assign them more laps to run.

A tug at her bag snagged her attention away from shaking her head at her brother and his friends. Her fingers tightened reflexively on the strap of her bag, but as she turned to see who'd grabbed at it, a boy careened into her, knocking her off balance, off the lip of the fountain. She barely caught herself from falling on her face on the market's cobblestones, but when she found her balance again, her bag was in the grip of a black-haired youth, the strap having been whipped away from her shoulder while she'd stumbled. Standing behind him was the boy who'd run into her.

She snagged the dangling strap and pulled hard, just as the thief whirled to go. The strap burned her fingers, but it also brought the thief up short in his escape.

Not her bag! It was worth nothing, but it was hers and it reminded her of home. Father would have spent much coin to send it to her with Emin's knife. And those gifts had only come last week. The city took much from her—hopes and dreams, mostly. She wouldn't let it take her bag, too.

The thief looked at her and narrowed his eyes. Amanah's heart sank as his gaze travelled over her features and the familiar scowl set in.

"Thief! Filthy havi!" the youth shouted.
Amanah went cold as the crowd opened up around her and the thief.

"Thief?" she asked, shocked despite herself. "You're trying to steal my bag!"

"Nice story. That's my sister's bag. Saw you take it off my brother as he went past. Now let it go."

"Yeah," said the boy who'd run into her.

Amanah's fingers tightened further around the strap in her hand. She should have been more watchful. She'd known better. And the more attention that came her way, the less likely things would go well for her.

But she couldn't part with the bag. Her mothers' fingers had woven that cloth, and her father's coin had shipped it to her.

"It's mine," she said. "It's not worth anything to you. I'll give you the fruit inside, just please. It's my bag."

The man sneered. "Why don't we let the magistrates figure it out, hmm?"

Despite herself, Amanah looked around, but there was no escape. Emin and his friends were too far to see, too far to help, and doubtless the crowd would react worse to two havi than just one.

Not relaxing her grip in the slightest, Amanah nodded. "Fine."

She wouldn't get justice— not by a long shot— but she wouldn't give up her bag without a fight, either.

The God's Way stretched before them, temples rising from the sides of the wide street. Lanterns were being set out as the Way readied for the Festival of the Dark Nights to come. She'd always disliked the Festival, as the light died and there was that moment of breathlessness, when the fear came that the light might not be born again this time.

The first day she'd walked the God's Way, seen the palace and the High Temple facing each other across the courtyard, she couldn't believe her luck. The palace, the library, the guardhouse, and the famous bamimri with its students of healing, all in one square with the gilded roof of the most famous temple in Far Dahutad, and she got to see it every day!

Now she knew better. She might be close to the bamimri and the library with her quarters at the guardhouse, but she had no hope of getting in either of those places, no more than she had of sleeping in the queen's bed.
I hope you enjoyed your first taste of Amanah's story, and I hope you find plenty of incredible stories to read!

Wishing you joy and peace at the end of this year. 
Have you already read my books?

Reviews help other readers find books they'll love!
Find handy review links for each of my books below:
I know I've been keeping you waiting, so I'm going to jump right into it! Palon's novella is now available exclusively for you subscribers! I'll release it wide in December, but you all get the first crack at reading it. I've had such a fun time editing it, and I hope you enjoy it as much as I have. A young Palon might be a little menace, but she's my menace and I love her. (And not simply because I identify with her perfectionism, I swear.)

This is a fairly quick read, at 42k for word count or 218 pages, but I hope you still find it a fun adventure. You'll find the same fire and heart as in Windward, along with more Aturadin and more Miros.
Writing Updates

Amanah's prequel is almost done with first-round large scale edits (I think I have one scene to clean up) but it ended up being far longer than I thought it would be. It's about 70k, meaning it's a full-length (slightly short) book–right in the range of fast-paced romance or mystery novels. As such, I'm thinking I'll begin serializing it here for you all, one chapter per newsletter, beginning next month. After edits, I'll release it as a satellite novel associated with the series, albeit on the periphery. It's got tons of Emin, who I love, so I'm excited to share it and hear your thoughts.

I'm redrafting Book Four for Nanowrimo and I know where I'm going. I'm lagging behind on word count but I needed to finish Palon, so it's all fine. I'm just excited to get done what I can. Talk about heart, this story is tearing me to pieces and glueing me back together with moments of "aww". Hopefully that'll come through to readers–especially after I edit it. It's a mess of feels but hey, first draft.
Other News

Let Loose the Fallen ebooks are now available "wide" at all your favorite online stores, including Apple Books and Kobo. It's also available direct from my site, as are Windward and Between Starfalls.

You can find it here, along with a preview, too. (Obviously, there's spoilers for the end of Between Starfalls.)

My books are in three different promos for the month of November, along with a huge selection of other amazing epic fantasy. All of these promos end at the end of the month, so if you're looking for new reads, don't miss out!
Free Dark Fantasy

Do you love dark fantasy? This promo includes dark science fantasy, dark epic fantasy, and dark romantic fantasy (but no erotica). All of these books are complete (no samples or excerpts), and all of them are free.

(Between Starfalls is in here, so if you want your chance to get the beginning of the Children of the Nexus series free, this is it!)
Fierce Fantasy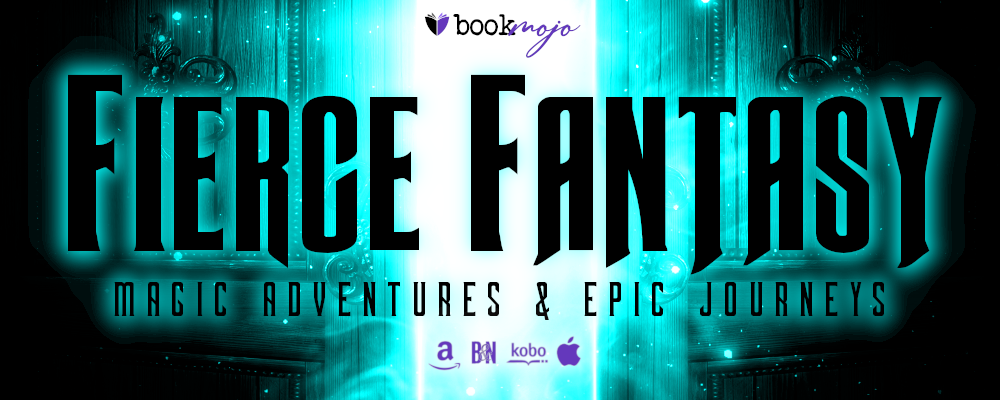 This is a collection of 150 books highlighted together.
Searching for your next magical adventure? Look no further.
From epic to urban, these fantasy authors bring you the very best in storytelling. All fantasy subgenres are represented in this promo. Definitely check them out and see if something sparks your interest!
Dragons and Spaceships

Honestly, what's better than a mash-up of science fiction and fantasy? Have your dragons and your spaceships too!

This group of 87 books are all free, crossing all subgenres of fantasy and science fiction (but romance only as a side-plot, not the main plot in these books). There's also a giveaway associated with this one, so definitely don't miss out on your chance!

(Between Starfalls is in here, so if you want your chance to get the beginning of the Children of the Nexus series free, this is it!)
Looking for my books? Click on the covers below to find out more, including where you can get a copy of your own.
Have you already read my books?

Reviews help other readers find books they'll love!
Find handy review links for each of my books below:
These emails are going to look a little different, but the content is still all me!
I switched mailing list services, but I still plan to offer you reading ideas, updates, exclusive content, and more on a monthly-or-so basis.
Writing Updates

Palon's prequel novella is nearly done with final edits and will be released (for free) probably by the time I send out another newsletter. If you're wanting more Palon and Windward–or want to introduce a friend to their world–this is the novella for you!
Book Three's critiques are coming back from critique partners and I am really excited to make the changes to make the story even stronger. I feel really good about this book and I hope you all enjoy it. It's one of those time periods, though, where there's not a lot to say for updates.

In the meantime, I'm looking forward to continuing re-drafting Book Four. The direction of the book is changing, given the changes in Book Three, but it looks like it'll be jam-packed like Book Three is!
Other News

There are some other changes you'll see if you look at my website or at online retailers: Between Starfalls ebooks are now available "wide" at all your favorite online stores, including Apple Books and Kobo. It's also available direct from my site, as is Windward.

You can find links below to all available stores along with previews of both books now, too, which I'm really excited about. This'll help people try out my writing style and see if they're interested in continuing either of these books.

Additionally, Windward and Between Starfalls will soon be available in paperback form widely as well, including from stores such as Barnes & Noble. You can already get signed paperbacks directly from me, but wider distribution (of course) makes them available to more readers.

My books are in three different promos for the month of October, along with a huge selection of other amazing epic fantasy. All of these promos end October 31, so if you're looking for new reads, don't miss out!

The Epic Sci-fi and Fantasy promo includes Between Starfalls, Let Loose the Fallen, and over 100 other sci-fi and fantasy books.

The October Flights of Epic Fantasy is all about epic second-world (non-Earth) setting and non-human protagonists. Windward and Between Starfalls are in this one, along with 20 other incredible stories.

Worlds of Fantasy is all epic books with epic plots. Nothing primarily romance focused, though some romance might be present. Windward and Between Starfalls appear alongside nearly 60 other books.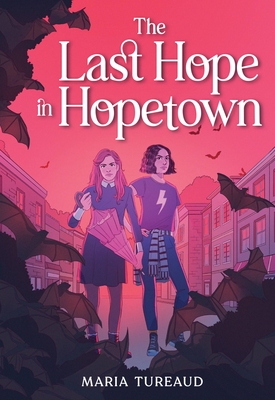 Speaking of Spooky Season….
The Last Hope in Hopetown is out today!
My kids and I had the pleasure to beta-read this amazing Middle-grade book, and I'm ecstatic that today is release day! This is a powerful book of friendship and bravery, with a little spook and a lot of heart.

A debut novel about one girl's dilemma over the decision to save her vampire parents or do what's right for the greater good.

Twelve-year-old human Sophie Dawes lives a good life in Hopetown. There, vampires and humans live in harmony and Sophie and her adoptive vampire moms are living (or unliving) proof. There are a lot of rules that vampires must follow to keep the humans they live around feeling safe, but if regular visits from child protective services and abiding by a nightly curfew keeps their family together, Sophie will do anything to stay with her loving vampire parents. But then, normal, law-abiding vampires begin to go rogue.

After Sophie's own mother— the sweetest person she knows— goes rogue, Sophie decides it's up to her to find a cure. But taking matters into her own hands might be way more than she bargained for if it means braving a secret council of vampires, executing epic heists, and facing the true bad guys head on. With her best friend by her side, Sophie will fight for hope, freedom and a family bonded by a love that's thicker than blood.
Subscriber Freebie!
Galod notes (a behind the scenes message to his home)
Lenatis,
You were inquiring, in your last missive, as to how I'm getting along. I assure you, I'm quite fine. You won't want to send a rescue party anyway–as I've warned you multiple times now, our tech does not work on this world. The only tech I have still working is that inside of me, so I hope my observations are "useful" enough to make my sacrifice worth it.
Note: Is this overdoing it? I must be careful not to oversell the dangers or they may recall me, while at the same time highlighting the dangers and inconveniences enough to keep the other academics away. No other division will have an interest here–unless I err greatly.
My status update has been delayed merely due to a seasonal cold. Since I am only able to send these updates twice yearly, I expected a week or two delay would not be an issue. Alas, I was mistaken. I will be sure not to make the same error in the future.

Note: If I don't get fired for this, it'll be a miracle. Hopefully the mutual dislike between us will be enough for me to be kept here, out of the way, where he can say my "suffering" is all necessary and not at all something he enjoys inflcting. If, on some whim or some sense of what I'm doing, he promotes me out of this position, I'll need to think up more curses and banes to place on him. Or, better yet, another back-up plan to be able to remain here.
You'd asked about healing options in this world after my last missive, in which I'd mentioned I'd smashed my knee. Due to the low technology levels, I am confined to this island, so I can't speak to the availability of medicine elsewhere on this world. Here, there are no hospitals, no doctors, no medics. There are, however, what the people here call "healers", though in truth they are really biowielders.
This is another issue with this world, of course, as if losing our tech wasn't deterrent enough. But I digress.
When the native population gets injured, they use a wide variety of natural remedies either as salves or poultices or ingested. They have an enormous range of knowledge as far as specific proportions, preparations, and how much to use, of course. It would take a lifetime to approach their level of competency.
If the injury is extreme, the community uses the skills of their biowielders, who can heal a great many injuries and illnesses so long as not too much time has passed. Casualties still happen, of course, for life here is difficult, but the biowielders do save a great many lives. It's no wonder the people greatly respect them. 
Note: Finish this missive and delete all notes–after a cup of tea with Zeroun and Maeren. Maeren promised it would help my cough, after all. It'd be rude not to take them up on their offer, especially as it's been a while since we've just been able to sit, and there won't be another opportunity for at least a month.

Be sure to send this, with appropriate groveling as required, once the kaetal has gone for their Feast of Starfalls.
Have you already read my books?

Reviews help other readers find books they'll love!
Find handy review links for each of my books below:
It's Indie August and my TBR list somehow continues to grow. I don't have a ton of writing progress I can share yet, as the Indie Ink Awards have kept me busy. Still, I wanted to make sure you knew about some incredible book opportunities coming up this weekend!
What have I been reading?

I read Nophek Gloss by Essa Hansen and it was brilliant exploration of found family, the dark side of revenge, and how much we have to lose especially when grief blinds us to what all we still have. Highly recommended!

I followed it up with The Last Gifts of the Universe by Rory August, which has to be one of my favorite books this year. Brilliantly done, it's a tale of grief and life and what it all means when we're up against the vast emptiness of space.

Look out for full reviews of each of these to come!

I'm currently reading Bonds of Promise (Kallattian Cycle #1)

by

Andrew D. Meredith but I think I'll have to abandon it. It's a story focused on mercenary siblings and their adventures day-to-day in a second-world setting complete with its own ecology and original races. However, it's just not for me–if it sounds interesting though, definitely give it a try!

I also picked up The Eternal Muse: Desecration

by

Rick Waugh, which I am enjoying. It's a bit distant in narrative terms for my taste, and it's set in a familiar vaguely medieval-Europe world, but the magic system is a soft magic system built off sound, and I really love that idea.
Indie Ink Awards

The Indie Ink Awards have been going astoundingly well– I never guessed we'd get so many nominations our very first year. Over 5,000 nominations were logged across 367 books. Tomorrow, voting begins, so definitely check it out and vote for your favorite in each category!

We're still looking for reader-judges for the final stage of the contest, too, so if you're interested in that, you can fill out the application here.
Newsletter freebie

Today's freebie is …. a flash fiction story! I won a flash fiction prompt contest over on the SFF Oasis Discord, and wanted to share it with you all.

The prompt was "Smoke hung so thick in the library's rafters that she could read words in it."
Stay hidden
Bode stared at the words the billowing smoke had formed. The smoke stung her eyes and made them water. When she blinked, the words had gone. She glanced around at the Library, torn by indecision.
Every Librarian was taught the dangers of fire. That was why only the orbs could be used for illumination. No heat, no flame, no chance of damage to the books. Bode hadn't even actually seen fire for over twenty years now, since she was Selected by the Library. Not since she began seeing the spirit-words. But smoke meant fire, meant that someone had been careless, and all these books would die.
Smoke also meant she had to get out, or she would die.
But "stay hidden." That was the message. And the last time she'd disobeyed a message… Well, she wasn't doing that again.
The smoke swirled ominously, and Bode scrambled into action. Somewhere to hide… somewhere she wouldn't also die of smoke inhalation. But hide from what? From whom?
How could she hide when she didn't even know the basics of the test?
Bode's bare feet lead her to the 201020 block, and she sped into the stacks there. The smoke was less thick here—the poor 304627 block was getting the worst of it. If those books didn't die, they'd be sick of smoke inhalation for sure, and she pitied the poor interns who would have to clean the smoke they belched out and wipe their soot-stained pages. Her chest tightened, and she pressed one long-fingered green hand to her heart. Please, please, let the books survive.
The stacks of the 201020 block were like home, and the books rustled their pages at her, like wings of startled birds, unsure where to fly. Bode crooned to them, until another swirl of smoke whisked past: Hide!
Punctuation only appeared in 0.03% of the ghost-writing. Dropping her voice to the barest whisper, she did her best to comfort the books she passed, crawling on her belly along the carpeted floor. The soot-stained carpet had eaten the sounds of the intruders, but as she pressed herself to the floor, she could feel the vibrations of footsteps, carried to her by the underflooring.
Right turn
The words appeared in the grain of the wooden sign proclaiming the origin of these books: Sector 49731.67, Time Index 2301.84.
Claws scrambling for purchase on the once-lush flooring, Bode dove to her right at the gap between bookcases and pulled her tail in after her, tucking herself into a tiny ball barely taller than the words of the spines next to her. She longed to press her face into her knees, but if she did that, she wouldn't be able to read. So she gripped all twelve of her legs until her knuckles turned pink with the pressure, and stubbornly kept all four eyes wide open.
Across the Library, books wailed and wept, screamed and cursed as they died. Block 205111. The religious books were always particularly creative in their curses, and Bode bared her teeth in a vengeful smile. Creative curses were the best kind—so long as you were observing, not receiving.
Block 410411 was pleading for help. Books of millions of languages alive and dead from all sectors and time indices exerted the effort to make their printed words sound, carried by the arches of the Library to her ears. The anger in them chilled Bode—she was glad she was a day's walk from that block. The sound must be enough to burst organic eardrums. Still, she longed to go to them and soothe them.
Nearby pages fluttered. Her sharp triangular ears pivoted to hone in. Two bookcases from her, footsteps creaked across the floor. They paced closer, and Bode hardly dared breathe.
"I don't see any more." The voice was high-pitched, melodic.
"We have to get all the Librarians. Otherwise, the Library will just begin anew." Another light, bell-like voice tinkled into being.
"Once these books are gone, Exalted Klshfi will sleep easier, without having to fight for his every stance."
Bode's ears flattened. So this wasn't an accident. There wasn't much she hated more than people in power destroying inconvenient knowledge. And yet it happened, again and again, books falling ill or in the worst cases dying, from all sectors and time indices, from the plague of willful ignorance. It was part of the reason they had Librarians.
Eight steps away. Six.
"What about the other sections?" The voice belonged to a blue-feathered biped, walking in a half crouch.
"Let them burn." Its companion, a bolder blue in color, trailed a half-step behind, beak swiveling as it looked around.
Bode stifled her hiss. Her muscles tensed to spring, but she held herself back. The words had said to stay hidden. But the intruders had said they were looking for Librarians. Was she the only one left?
Stay
The words shimmered on the covers beside her. Bode obeyed, but her purple eyes remained fixed on the feathered bipeds. Heads swiveling, they passed by. Bode leaned forward, craning her long neck to see them turn the corner. Maybe she could find the other Librarians. Maybe she could free them.
The spirit-words didn't forbid her. The intruders turned a corner, and Bode crawled, belly low, out of her hiding place. She froze in indecision. This was a test—she could tell by the itching of the back of her neck.
What did the Library want of her? She listened to the wailing of the dramas and tragedies, the giggles of the humor block, the detached objectivity of the logic block. She was only one Librarian, but she might be all that was left. The words had been taught to her since she came to the Library. Knowledge must survive.
The portal to the Library closed. Bode stared around her, then got to work.
Sometimes survival was the hardest choice of all. But without her, the rest of the books would die.
The Library must live on.
Coming up: Some incredible sales!!
The Narratess #IndieAugust Sale!

This selection is fantasy, science fiction, and mixed speculative fiction books, all priced $1.99 or less (including free) for two days only! There are so many fantastic books in this collection, too. It's always fun to browse through and see books I recognize.

Windward and Between Starfalls are both in this sale for 99cents, so if you've been looking at reading them, now's the time to grab them!

Begins tomorrow (running August 6th to 7th)!
Sword and Sorcery in Kindle Unlimited Promo
Looking for some Sword & Sorcery books that you can read in Kindle Unlimited? This promo's for you!

This promo begins tomorrow, the 6th of August, and runs till the 6th of September.
Sword and Sorcery Book Promo
Looking to scratch the sword and sorcery itch with even more books? If you want mighty heroes going up against bad guy vibes, check out this collection of books.

This promo goes for the entire month of August.
Other Places, Other Times Book Promo
It's the last two weeks for the Other Places, Other Times Promo! Grab these FREE science fiction and fantasy books with incredible worldbuilding before September 15th.
Powerful, flawed characters. Organic magic. Immersive worlds.
Already read them? Reviews help other readers find books they'll love!

Here are some handy links if you want to review Windward on:

Here are some handy links if you want to review Between Starfalls on:

Here are some handy links if you want to review Let Loose the Fallen on:

Hello all! It's a rainy morning here and I love the cozy feeling that comes along with those–except that part of me simply wants to go back to bed and sleep all day! It's been busy like usual here, but there are a lot of exciting things happening!
Progress Updates

I am working on re-drafting Book Four and am currently a tenth of the way through the story. It's gotten really dark, but there are some bright moments. That "Nobledark" term really seems to apply to my books.

Meanwhile I'm letting my subconscious chew over the edits I know I need to make in Book Three. I'm really proud of the pacing there though–things keep whipping along, and so far Book Four is continuing that pace. Enough threads have been brought into play from the first two books that there's just a lot to do, and I love Palon and Windward's occasional cameos.

Speaking of Palon and Windward, if you missed out on beta-reading their prequel, no need to worry! Simply click on the link below for your own beta copy. Your comments will help me strengthen the story and polish it up for release!
What have I been reading?

I've finally finished the nonfiction book on Self-compassion and it was quite interesting. I took my time to digest it and I don't know that I agree with everything, but even so I think it'll be a useful tool for me (and it gave me some further insight into how Kaemada would think).

I'm now eager to start Nophek Gloss by Essa Hansen. It looks really good, so I can't wait to dig in!

I finally dropped a bunch of mini-reviews from last year's r/Fantasy Bingo board, so if you're interested in those you can check that out, too.
Indie Ink Awards

The Indie Ink Awards are open for nominations! I'm really excited to be working with this. All self-published and small press books are eligible (except mine because, obviously, conflict of interest). It's been incredible to watch the nominations roll in– we're up to nearly 2,000 nominations across over 200 books.

Feel free to pop over to IndieStoryGeek.com and nominate your favorites! We're still looking for reader-judges for the final stage of the contest, too, so if you're interested in that, you can fill out the application here.
Newsletter freebie

I thought today I would give you a sneak peek into part of Book Three. There may be mild spoilers, but nothing huge.
---


"Alright, Galod," Umril said. "Promise you won't infect us, and we'll help you heal. I will of course scan you for truth."
Kaemada groaned. "Can't you trust him?"
Umril looked down at her. "We must protect ourselves."
Takiyah scowled. "This is foolish. If you can't trust him, why trust the rest of us? What are you going to do if you decide not to trust him, just leave him to suffer?"
"I swear on my life and the lives of my students, I will not infect you purposefully," Galod said.
Takiyah folded her arms, glaring at him. Using her as collateral to his word was bad enough, but not even being asked first if she was all right with that was even worse.
"I'll send you my memory of how careful he was not to infect me, if that'll help," Kaemada said.
Galod gave her a sharp look, while Umril smiled. "Unfortunately, you are someone he cares for, while we do not have that luxury."
"He's not a monster," Kaemada insisted.
"Fine," Umril said abruptly. "The others of the Stand accept your condition. On your life, Galod, and the lives of your students."
Wariness instantly leaped to Kaemada's face, and Takiyah narrowed her eyes. "Didn't you just say you're pacifists?"
"Oh, no, we wouldn't hurt you. We would just have your life."
Takiyah glanced at Kaemada. "Are you alright with this?"
"I don't like it, but Galod won't infect them."
"Such trust you have in him," Umril said, that fondness creeping back into his voice before it was replaced with iron as he turned his gaze to Galod. "I only hope he's worthy of it."
Galod mumbled something in reply. Whatever it was, Umril laughed, and beckoned them after him as he walked across the clearing. Galod hobbled after, and Kaemada and Takiyah trailed.
"Umril, we have questions," Kaemada said.
"You always have questions," Umril said.
Takiyah love gathering more information at the best of times, but answers were sorely needed now. If the elves had answers about any of the issues facing them, it was time to bring them to light. So much was rooted in the past, and neither she nor the Rinaryn had the lifespan to see it. No wonder the fae seemed all powerful, all knowing, or at least, extraordinarily wise. And yet, it was the elves that people went to when they needed healing, not the fae. That should have been their first clue.
"What do the fae have against Eian?" Kaemada asked.
"And against us?" Takiyah asked.
"Oh, we're going to be in for a long night." Umril chuckled, shaking his head. "Let's plant your technomage and I'll have some tea and refreshments brought out."
Looking for more to read?
Dragons, Fantasy Riders, and Epic Adventures Promo
If you're like me and there's just no such thing as too many dragons, check out this promo. This one is all dragons, dragon riders, or riders of other fantasy creatures in epic/high fantasy or sword & sorcery genres. None of these books focus on romance, though it might be there in the background.

This promo is only available for 4 more days!
They're Here Promo
Check out this selection of free fantasy and sci-fi stories. Some contain elements of mystery, paranormal, romance, coming-of-age, horror, dystopian, aliens, mythology, and more. Some are full books, others are short stories, but they're all middle-grade on up
Powerful, flawed characters. Organic magic. Immersive worlds.
Already read them? Reviews help other readers find books they'll love!
Palon's prequel novella!

Palon's novella is ready for more beta readers! I'm still sending it through my writing critique group due to too many busy weekends, but I've addressed most of the large scale changes and strengthened the core of the story. If you'd like to be one of the first readers and have your feedback incorporated into the finished product, feel free to sign up for beta reading!

You don't need any previous experience with beta reading or with my novels, since this is designed to introduce readers to Windward's world (and, by association, the world of the Children of the Nexus series). All you need is some time to read about 100 pages or so, and to let me know your honest thoughts on how the reading experience was for you. I'll have questions for readers to fill out at the end so I know what to improve.

If you'd like to beta read, sign up here! I'll send out emails within the next week or two with a secure download link for you to grab a copy in the format of your choice. If you signed up to beta read last time but something came up and you never had a chance to grab your copy, you can sign up again this time!
Contests and Cons

Speaking of Windward, I submitted Windward for consideration for the Book Blogger's Novel of the Year Award and I submitted Between Starfalls for consideration for the Indie Author Project this year, too. Hopefully they enjoy them!

I spent last weekend at WriteHive's annual writing convention, and it was absolutely packed full of learning as usual! It helped me figure out an issue I was grappling with in thinking about Book Four and so I'm really excited to begin my re-draft of it (WIP name Songs). I know where I'm going now for Books Four and Five– how it'll change from the first draft of both of those books.

For those of you who are writers, we announced at WriteHive a new mentorship program! If you have been interested in mentorship (either as a mentor or a mentee), check it out.

And for readers and writers alike, WriteHive will also be holding the first annual Indie Ink Awards as a collaborative project with Inked In Gray Publishing and Indie Story Geek. More details will be released soon with the first phase of the contest starting on IndieStoryGeek.com at the beginning of July.
Newsletter freebie

This month's freebie is some more information on a worldbuilding detail that appears in Books Two and Three of the Children of the Nexus epic fantasy series:

The birds and butterflies of the Rinaran elves

The pacifist elves protect their homes (Stands) with a network of birds and butterflies who are specially engineered and trained for this purpose.

The elves wear leather circlets on their heads from which dangle elf charms, and when they send others into the forest for any reason, they will loan them a head circlet, though they won't say why. The circlet is a sign to the birds and butterflies that this person may pass without harm. Any Rinaryn can walk toward the elves (it's more complicated for other peoples), though they will certainly encounter flocks of birds and kaleidoscopes (or flights, if you prefer) of butterflies (all presenting no harm) as they approach. However, only those wearing the circlet or in the company of an elf of that Stand can walk outward from a Stand without the birds and butterflies pecking at them.

Rinaryn people who are sick or injured can come to the elves for care, but must give up some number of years of their life in service in return. Those who try to run will encounter the birds and butterflies, who will peck and slash at them with razor-sharp wings. These injuries won't severly injure them, but the wounds tend to get infected and leave white-lined red scars, marking them as oathbreakers to the rest of their people. Many communities will endeavor to convince them to return to the elves for the sake of honor (and so future generations of Rinaryn may have the option of going to the elves), and if that doesn't work, they may shun the oathbreaker.

This has let to the Rinaryn children's song, well known among all Rinaryn communities:

"Tíkoowinn utan choewinn
Tíkoowinn utan choewinn
Wei pen woawetaeche'itsa kubiyubiroken ro
Bihaeoeitedei wale, Bihaeoeitedei bae
Lurone fahunlaeych'yil
Lootaecheitsa zahn nlaeyr zuken"

Translated to Traveller's, that becomes:

"Pierces and slashes, pierces and slashes
White points marked with red rashes
Oathbreakers far, oathbreakers near
Run as you wish, you're marked all your days"
Looking for more to read?
Winged Creatures Promo
This promo contains a collection of books featuring creatures with wings, obviously, in paranormal or fantasy genres. They might be faeries or angels or dragons or something else entirely. Some of these are romance with high heat levels, while others (like Windward) are no/low heat novels not centering a romantic aspect.
Dragons, Fantasy Riders, and Epic Adventures Promo
If you're like me and there's just no such thing as too many dragons, check out this promo. This one is all dragons, dragon riders, or riders of other fantasy creatures in epic/high fantasy or sword & sorcery genres. None of these books focus on romance, though it might be there in the background.
Powerful, flawed characters. Organic magic. Immersive worlds.
Already read them? Reviews help other readers find books they'll love!
It's basically summer already here! Or at least it feels like it–we were able to open up the house for a whole four hours yesterday before it got too hot. I've been spending my time catching up on things, preparing for the WriteHive conference in June, and working with my incredible mentee on her story, as well as doing all those little housekeeping things that get swept to the side until there's time to address them–by which time they've become a mountain, more often than not! So I'll keep this short and sweet today.

I love hearing from you, so if there's anything in particular you'd love to see in these newsletters, just reach out and let me know!
Reading
I recently finished Thiago Abdalla's A Touch of Light, and it was fantastic. Intriguing worldbuilding, a soft magic system that nonetheless feels rational behind the scenes, multiple points of view from various locations and parts of society, and politics–lots of politics. I'm not actually sure I followed all the politics but I enjoyed it immensely nonetheless. Pick it up–I highly recommend it!

I'm currently reading Justine Manzano's The Skeleton Key and I love it, too! It's a perfect complement to The Order of the Key, continuing the series a year down the road, and oh, the characters. The depth of the writing is tearing my heart apart for Kyp and Jacklyn. Definitely check it out as well if you're in the mood for YA superhero-style contemporary fantasy with kick-butt, mouthy characters!
Looking for more to read?
The Hatching by Liesel K Hill
What if a dragon looked into your eyes…and saw into your soul?

Wenlyn dreams of seeing one of the legendary Harpy's Servants up close. As a poor village boy, he can't help but dream of the adventures the dragon-riding protectors of the realm must have. Now one of them has come to Tranquil village.

With the Servant's arrival, Wenlyn's entire world falls away. He's about to embark on an adventure of his own that even his wildest dreams couldn't have conjured up.

Soar the skies with Wenlyn in this short prequel to Dragon Magic, an epic fantasy series. First volume to be released in 2020.
Stranger in a Strange Land Sale
This is a collection of books where the main character travels to a strange new world. Maybe they're a foreigner or immigrant of some kind, whether an alien or even a dwarf living in elvish lands. Regardless, these characters must meet difficulties to understand and fit in with the local society. Adaptation, culture shock, and differences abound. Check them out and get whisked away!
Dreaming of a Place Sale
Continuing this theme of travel and discovery, there's also the Dreaming of a Place sale, whisking the reader away to even more incredible worlds.
Newsletter freebie

Today's freebie is …. a character quiz!
I made a quiz for all the main characters and some of the side characters of both Windward and the Children of the Nexus series. If you're someone who enjoys being sorted with these personality quizzes, this is for you! Feel free to take it multiple times to see who you get, and share your results with friends!
Powerful, flawed characters. Organic magic. Immersive worlds.
Already read them? Reviews help other readers find books they'll love!
Ah, spring. Which means my yard is a mud pit. But the trees are budding and the air's getting warmer. I'm eager to plant some flowers, get the windchimes and hammock hung up again, and see if my lavender comes back.
Memories Update

I sent Memories to my first set of betas so they can help me dig through the prose for all the gold. I really love this story. It's so much fun, and it's so full of heart.

In the meantime, I'm working on the redraft for Book 4 (Songs) and I'm editing Palon's novella and the Amanah-Taunos novella. I know how to bring them together now, so I'll be ready for another set of betas probably by the next newsletter.

So, if you want a chance to read a novella or two before it's out, and if you want a chance to give input that could help polish a story, definitely sign up for the next beta round for one or both of the prequels!

These novellas will be available to subscribers first before anyone else anyway, so if giving feedback makes you anxious, don't worry! You'll still get to read them early so long as you're subscribed. Currently, I think I'll eventually release Palon's novella wide, but I'm intending to keep Taunos and Amanah's prequel subscribers-only indefinitely.
Upcoming Events
I know!! I'm a few days early with this update! Here's why:

First of all, on Sunday I'll be at QuaranCon on the Underappreciated genres panel. I'm really excited for this–it's been fun to pre-discuss with the other panelists.

Additionally, there are THREE sales going on right now and I wanted to make sure you all knew about them so that you could jump on the chance for more amazing books.
QuaranCon Sale
This selection is a bunch of books by panelists in QuaranCon, and they are all FREE or 99cents the 7th to the 12th of April. There's some absolutely incredible sci-fi and fantasy books in here!

Between this and the next sale, ALL of my novels are currently 99cents! If you've been eyeing them, now's the time to grab them!
(Going on now!)
SPFBO Semi-Finalists Sale
A bunch of us semi-finalists from SPFBO have also gotten together to make our books available for 99cents for you! These fantasy novels were in SPFBO from 2018 to last year, and were one step away from the finals. If you're looking for a great Indie April read, check these out!

This sale goes from the 8th to the 11th of April.
(Going on now!)
The April EPIC Promo
Check out this selection of sci-fi and fantasy stories, all with epic themes. These books aren't necessarily on sale (that's up to the authors), but it's an intriguing selection of stories.

This promo goes for the entire month of April.
Newsletter freebie

Today's freebie is …. art!
I've been messing around on Artbreeder and wanted to show you guys some of the cool.
Ifreesians are mentioned in Between Starfalls and show up in Let Loose the Fallen.
Rinaran fae and elves are mentioned in Between Starfalls and developed further in Let Loose the Fallen. They factor heavily in Memories That Bind.
The main characters (and three side characters) from the Children of the Nexus books. Left to right, top to bottom, we have: Taunos, Aturadin, Galod, Kaemada, Emin, Takiyah, Amanah, Palon, Ra'ael, and Eian.
Palon stars in Windward and Aturadin is also in Windward.
The others are mainly in Between Starfalls but Emin and Amanah don't show up until Let Loose the Fallen.
Powerful, flawed characters. Organic magic. Immersive worlds.
Hello all! Hope you all are doing well. Spring is just beginning here, which means it's muddy and windy and cold but getting warmer! I'm eager to spend more time outside again.
Progress on Memories

I keep going back in Book Three and shining up sections or pulling threads fully through, but I've got the arcs sorted now for everyone except Ra'ael, and her arc is nearly there. By the numbers, I have 13 more chapters to edit, but I've already gone through the timeline and shined things up and organized chapters chronologically while mostly balancing the point of view character. I have a couple scenes left to write and one chapter for Answer to add, but things are going well overall.

It's hard to be in this mode of editing where progress is being made but it doesn't exactly look like it, but I'll be finished soon!
What have I been reading?

I've read some amazing books recently in finishing my r/Fantasy Reading Bingo card. The Keeper of Night by Kylie Lee Baker, was brutal and amazing. I really enjoyed it.

I also read The Demons We See by Krista D. Ball, which was absolutely fantastic and emotionally gripping–I had to get up in the middle of the night to finish it. It was one of my favorite books for Bingo.

I'm currently just beginning A Touch of Light by Thiago Abdalla and so far it's really interesting. I'm really enjoying the point of view and the worldbuilding, and the writing style is easy to immerse myself in.
Upcoming Events

I'm really excited about a couple of upcoming events I'll be engaged with in April. I'll be at QuaranCon on the Underappreciated genres panel. It'll be my first time at QuaranCon, so I'm nervous/excited.

Also in April, I'll be looking through submissions for my first summer mentoring with WriteMentor. It'll be wonderful to give back, since so many people helped me when I was just starting, too. My goal is to have my edits for Memories done by the time submissions open up!
Newsletter freebie

Today's freebie is a Rinaryn creation story. I loved immersing myself in mythology when I was younger, and it's been fun coming up with mythology for my various constructed peoples as well in my stories. Trying to nail the epic storytelling feel is refreshingly different from novel writing!

Sun and Moons

The Sun was a wonderful athlete and sought to woo two sisters. He followed them around and was always trying to impress one of them. The sisters were haughty and wanted nothing to do with Sun, but they liked to make fun of him and so began giving him several tasks. He had to swim down to the deepest ocean to get a bit of seaweed for them, but when he did it they flung it into the rocks of the coast. They instructed him to climb the highest peak to bring back a gold rock. When he did so, they flung it into the streams.
The sisters asked for a rare flower of many colors. When he found it, they threw it into the meadows, where it spread and became the multitude of flowering plants in the spring. They asked for the coldest drink possible to quench their thirst. When the Sun brought it, they poured it on the ground where it became the springs that quench the thirst of those in summer. They asked for a crown of many colors. When the Sun found it, they ripped it apart and scattered it to the winds. The leaves of trees re-enact this every autumn. Finally, they asked for crystals clear and cold. He brought them, but they melted in the hands of the sisters, and they flung them to the skies where they froze and fell light and soft around them, becoming the first snowfall.
The Sun became frustrated and realized he was never going to woo them. As he turned away, the sisters gave him a gift of golden boots. They told him they would make him run faster and jump higher than he ever could before and they apologized for their behavior.
Pleased, Sun put on the boots. The sisters smiled at each other as the Sun ran around them. He was very fast. He ran so fast and his feet hit the ground so hard he made many lakes. He jumped again and again. With each landing, the land shook and the sisters bounced until at last they bounced right into the sky. Repentant of his mistake, the Sun leaped up to chase them, but as he made that one last mighty leap, the boots became stuck in the mud and he leaped right out of them.
He flew into the sky, unable to return again to land, and so they all circled in the sky, the Sun forever chasing the sisters, the Moons. This is why the sun and moons rise and set. The faces of the sisters were so beautiful they shone brightly, but as they realized how mean they were when they'd made fun of him, they hid their faces in darkness. The Sun forgave them and told them stories to cheer them up and they showed their faces again until the guilt lay on them once more and they hid them. This is why the moons have phases. As they journey, the moons and the Sun remember the tasks he did for them. The reminders cause the seasons.
Lost Worlds Promo
Check out this selection of stories set in old worlds–nothing more modern than the 15th century, with no portals/time-travel. These fantasy and historical fiction stories focus solely on older time periods. There are some amazing looking titles in here, and they're all available free.
Powerful, flawed characters. Organic magic. Immersive worlds.