I hope whatever you celebrate (or not!) that you're having a wonderful time as we get to the end of 2022.

You know I have some sales (including freebies) to tell you about, so let's get right into it!
Promos, Sales, and Freebies!
My books are in two different promos for the month of December, along with two sales. All of these opportunities end at the end of the year, so if you're looking for new reads, don't miss out!


Beautiful Hope

These fantasy stories are all free and all include hopeful themes, even if there's a little darkness in them. If you're looking for something uplifting to read, check them out. There's also a giveaway here, so feel free to spread this far and wide.
Portal to Fantasy: Wild Adventures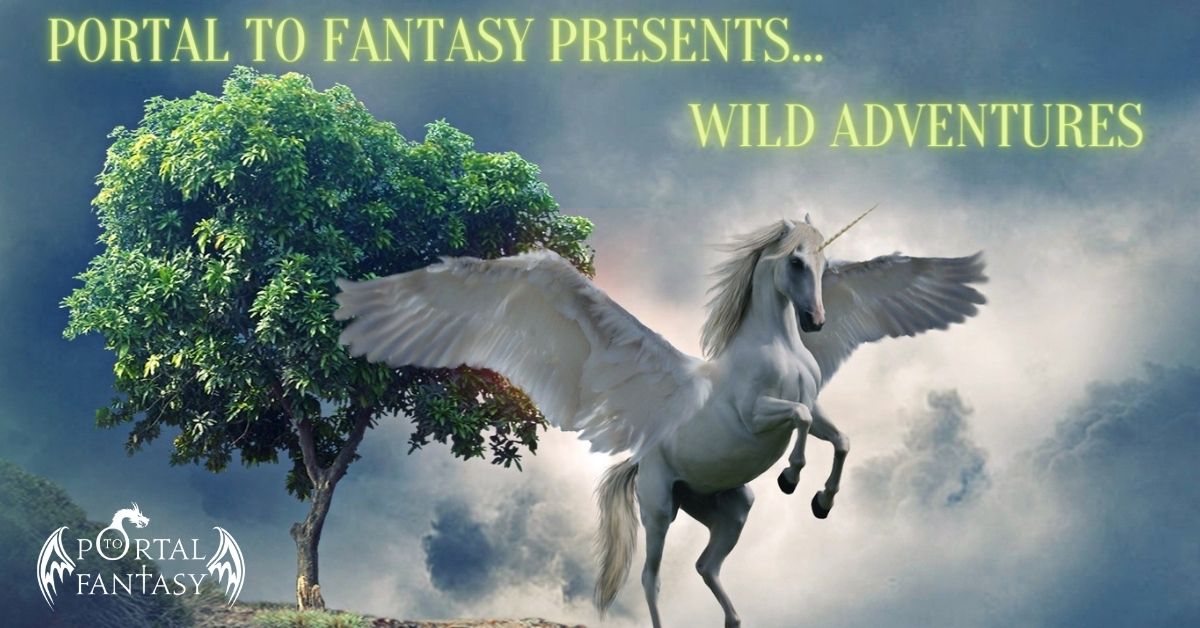 These stories are also all free! You'll find a variety of fantasy subgenres here from epic to contemporary fantasy, but romance will be a subplot only in this group of stories.

Smashwords End-of-Year Sale

My books are also in the Smashwords End-of-Year Sale! This is a chance to get my book, along with books from many other great authors, at a promotional discount. Feel free to share this promo with your friends and family. Just forward this email to anyone who would love a chance to find their next favorite book!
r/Fantasy Holiday Sale!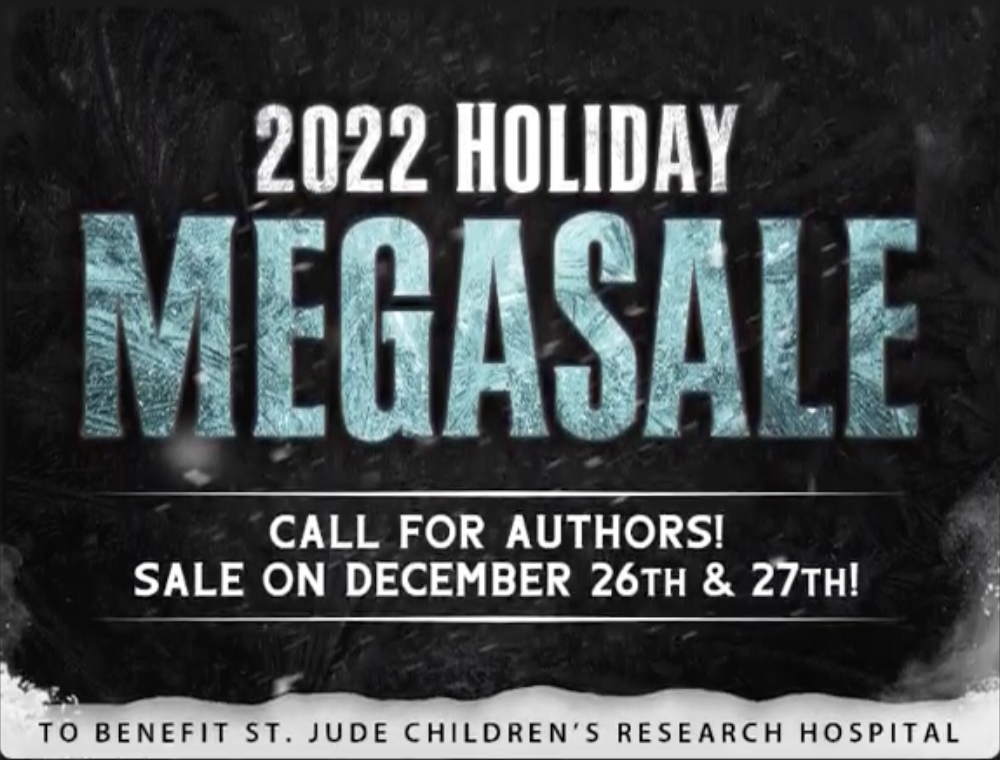 And now, the BIG ONE.

The r/Fantasy holiday sale is something I look forward to every year. A ton of amazing books, all either free or 99cents. My books are included in this sale, so if you want to get ebooks of Windward and Between Starfalls for a discount, check it out– and all the other incredible fantasy stories here too!

Like all the other authors in this sale, I will be donating to St. Jude for every copy picked up while the sale runs (from December 26 to the 27th).

I will actually be leaving the sale go (99cents for Windward and Between Starfalls) until the end of the year.

Additionally, Windward and Between Starfalls ebooks are 99cents in every store, and I will count every ebook sale across storefront toward the donations to St. Jude. Now's the perfect time to pick up these books, either for yourself or for a friend!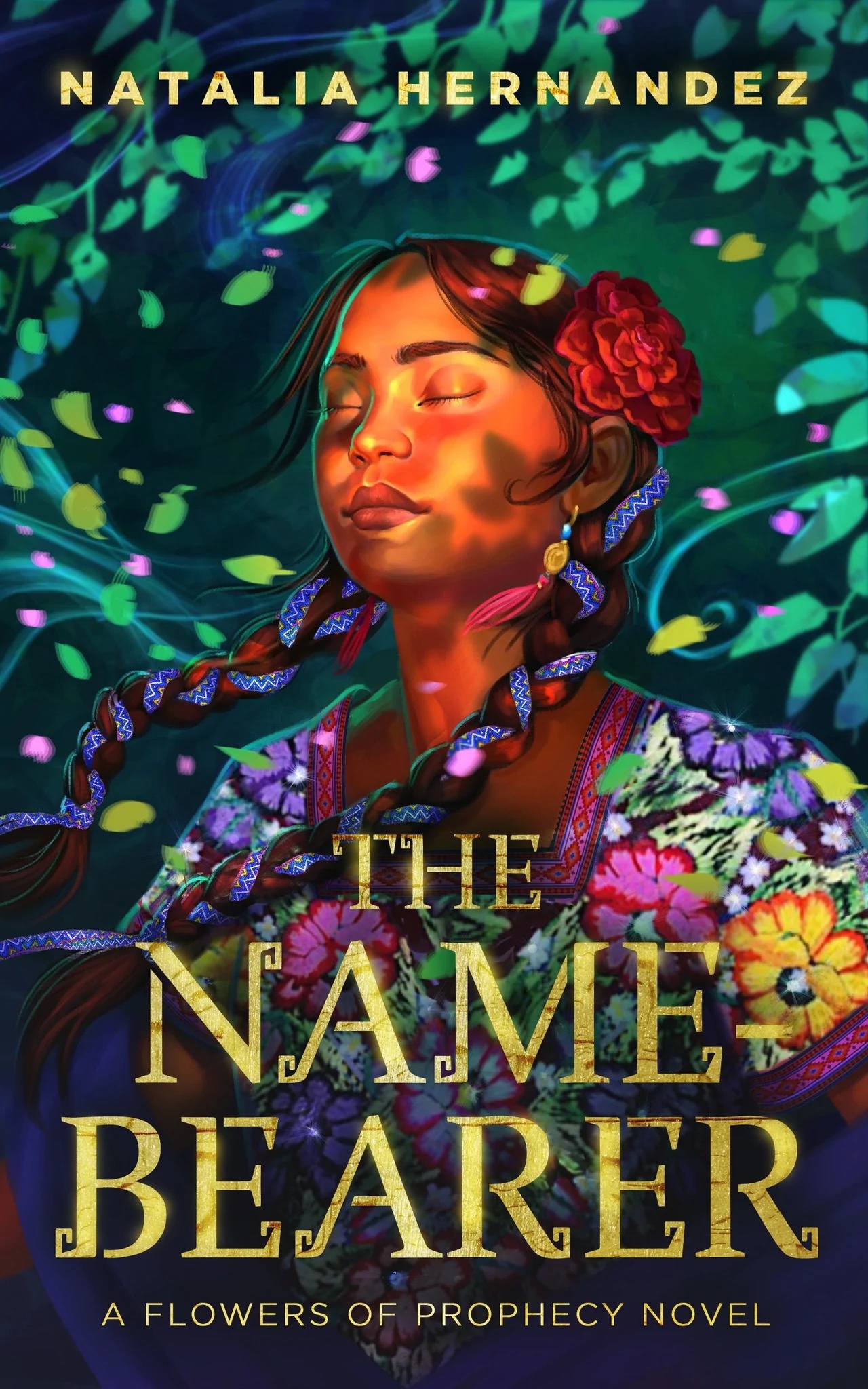 Check out The Name-Bearer by Natalia Hernandez
I discovered this amazing book through Mastodon and I'm so excited to share about it. Such an incredible story filled with lush worldbuilding and lovable characters, as well as a variety of diversity showcased naturally throughout the plot. 
For her entire life, the Name-Bearer's sole purpose has been to receive and deliver the names of the future monarchy from the Flowers of Prophecy. But when the child is finally born and the Name-Bearer is sent to the Flowers, they refuse to name him. Instead they deliver a prophecy; another child was born who is more worthy of the Naming, and if they are found and brought before them it will usher in a reign of peace.

Having failed in her duties the Name-Bearer is considered a traitor to the crown, and must hide among an elite sect of warrior women where she experiences friendship, found family, and love. Her training as a warrior helps prepare her to embark on her quest to find the Unnamed Prince, clear her name, and bring peace to her realm.

A story of magia, warrior women, found family and love – and not accepting who you are told to be, but embracing who you are destined to become.
Subscriber Freebie!
Amanah's prequel excerpt
This is the first part of Amanah's prequel, here for your reading. It hasn't gone through a lot of critique yet, so any comments or feedback you'd like to leave are doubly appreciated!
Tuning out the background buzz of the market, Amanah checked her braids in the blurry looking glass at the stall before her. She unpinned one to let it fall out of the weave of other braids and nodded. That should help eliminate some of the stares the market-goers had been giving her. Enough intricacy to display her self-pride while messy enough hopefully to let her escape too much unwanted attention. The havi and the city folk of the Dahuti shared the meanings of the weaving of braids, but among the havi, it was also simple self-respectability. In the city, that pride was seen as arrogance, and an arrogant havi needed to be taught their place. It was only Jattanu's to judge, but in the city, they didn't seem to follow that credence, because judgements were everywhere, and they cradled lovingly the weight of danger.

Now, hopefully, the rest of her shopping trip would be more pleasant, less risky.

"Thank you," she told the old havi woman running the stall.

"Looking costs nothing, and you might have found a lead for a job for my granddaughter," the woman said, scoffing. "Happy to help, though Nannil only knows why you're undoing such a pretty weave."

She ignored the comment. Why didn't the others realize the dangers of standing out—even with hair done up too nicely? Of course, she knew the dangers and still had done too fine a braid pattern. "I hear he's a decent employer, anyway."

"It's a chance, and that's all we wished for. Thank you, Amanah."

She smiled as she left, weaving through the crowd toward the edge of the market. Little Aaya squatted on the very edge of the square, her open hand out, face smeared with tears and dirt. Poor thing. She wished the girl was free to run, rather than confined to begging in hopes of helping the family afford another meal. Amanah dropped a coin in her hand and patted her shoulder as she stepped past into the tattered tent.

"Amanah!" Aaya's mother knelt by her husband's side, spooning broth into his mouth.

"Hello, Anila. How's Gitu doing?"

"Not good, I'm afraid." The woman's face was carefully blank—no doubt holding back her tears.

"I'll be fine," wheezed the man, holding his ribs with the effort of speaking.

Amanah knelt beside Anila, pressing a small bag of coins into her hand. She included Gitu in her gaze. "We've pooled money—it should be enough to buy a healer. Not one of the bimnas, but a decent healer."

"Oh, thank you," Anila said.

The man grimaced with pain, reaching out. Amanah took his hand, and he squeezed it hard. "We can't pay it back though."

She shook her head. "Once you get a healer, you must run. The noble you angered, he won't rest until you have another accident. And this time it might be even worse than being run over by a wagon."

"I know. He had it coming though."

"That doesn't matter. You stood out, and that's dangerous for all of us. We need to lay low, avoid risk. Avoid attracting attention."

"Our son—you remember, he's working with the masons?—he was going to get another job, try to bring in more money. We might be able to pay this back then," Anila said.

Amanah shook her head again, trying to press the importance of her message on the little family.

Gitu spoke before she could. "We've heard you've been advising others not to take better jobs unless necessary, not to find better housing unless it's needed. Are you happy with keeping us in the dirt?"

"What? No!" Amanah sat back. "Too many people here look on anything we do to better ourselves as an insult to themselves. I just want to keep us all safe. I can't dictate what you do, and I wouldn't but I give advice based on what I hear."

"From the guardhouse," he said. "You don't think that's dangerous?"

She shrugged. "It's worth the risk to help you."

"We're grateful for the money. We just don't want to be indebted."

"So when you get home, when your family is safe and you have extra coin, you pass on the help to the next family in need. You're not indebted to anyone."

"We'll talk about it. The leaving part. But thank you for the money for the healer. It's very kind of you to arrange."

She nodded to them. "Hayzanu look kindly on you."

"Or maybe Ahunah. We could use some vengeance," Gitu suggested.

She scowled at him. "They could evict every last one of us."

"Would that be so bad?" He sighed. "No, it's just the pain talking. We won't seek vengeance."

"Tenah smile on you," Anila said.

Amanah smiled tightly and left the tent. Her woven bag bounced against her side comfortingly as she moved back into the market proper. She lifted the strap and pressed the fabric to her nose, inhaling the spices that infused its fibers. The scents of home. And the colorful weave of the fibers… She could picture the hours her mothers would have worked on the bag before its completion, from the tight, capable weave that screamed of Rebaya to the whimsical pattern winding down the straps that would have been Newin's input, and the braided rope that closed it bore Mina's signature half-twist.

The breath of home was needed here in the city. Amazing how the capital almost seemed a foreign land. Clutching the straps of her pack, she wove through the crowd of the market, eyes sharp on the look for a new headscarf. Emin was planning to spend the evening partying with friends, and she'd decided to give in to his teasing nagging to join them. Besides, the days of darkness weren't too far off, and she'd definitely need a headscarf for the rituals. Her old scarf was serviceable, but that didn't keep small minded people from laughter and jokes at her—and other havi's—expense. Perhaps she could find some treat newly come from a far-off land to taste, too. The possibility brought a smile to her lips.

She turned away from the higher end side of the market with its merchants filled with prejudice, keeping her head high and her shoulders back. She would not be daunted by their poor opinion of her when they didn't even know her! The strain of their greed, often charging her twice or cheating her on quality, weighed on her. Sometimes, she saw the value in Emin's strategy of sending his friend Taunos for the shopping, but if she did that, she'd be beholden still, dependent on someone else. She'd owe him, and that wasn't safe. She'd rather deal directly with those who wished to cheat her.

Several headscarfs caught her eye, but by the time she'd found a merchant who would haggle down to what she could afford—three times what the piece was worth—the market sundial indicated Emin and his friends would be returning any moment, finished with whatever challenge they'd been set on this time, and they'd surely interrupt her shopping. Her own team had been given the day off, but three days' time would give them their own challenge. Borlim, head of the Arruk city guards, was evaluating them for formal war bands and leaders.

On cue, she heard the ringing sound of laughter. Stepping up on the edge of the fountain to see, she spied them, the ten men shoving and jostling each other as if they hadn't been exercising all afternoon—swimming, by the way their clothes were drenched. Probably the river warfare lessons Borlim had threatened them, complete with capsizing or sinking. Their attitudes gave no sign as to if they'd passed their trial or not, but then, she hadn't expected that— she swore not a one of them was able to be serious.

Shouting and shoving away those nearest him, Gurseh, Emin's new boyfriend, cleared a space, and then leaped into the air, doing a backflip and landing in a bow. Amanah shook her head as hoots and shouts echoed around Gurseh, the others slapping his back and shoulders. Taunos, the one who did Emin's shopping, led and ended the cheering and congratulating, and then gestured for space. He cartwheeled with no hands and then leaped up into a forward flip, twisting to land facing them with arms wide as if to welcome the cheering that followed.

Amanah snorted, crossing her arms over the strap of her bag, tugging it close. Taunos was a show-off. The problem was, he was actually really good at this sort of thing, too. Even worse, he was helpful in practice and laughed off his own mistakes, making it hard to hold any hard feelings against him. Amanah had decided, ever since that first day Emin had brought him to test for a position in the guards, to simply give him a wide berth. He made friends far too easily—including with the nobles. He was dangerous.

Unable to be left out, Emin leaped up, trying a forward flip of his own. He rotated too much—or too little—and Amanah cringed as he came down still upside down. Taunos reached out, and with a tug, caught him, Emin's rear barely missing the cobbles. Emin clasped his arm as he brought him upright, and then the whole crowd of them cheered again, because of course they did. Borlim needed to assign them more laps to run.

A tug at her bag snagged her attention away from shaking her head at her brother and his friends. Her fingers tightened reflexively on the strap of her bag, but as she turned to see who'd grabbed at it, a boy careened into her, knocking her off balance, off the lip of the fountain. She barely caught herself from falling on her face on the market's cobblestones, but when she found her balance again, her bag was in the grip of a black-haired youth, the strap having been whipped away from her shoulder while she'd stumbled. Standing behind him was the boy who'd run into her.

She snagged the dangling strap and pulled hard, just as the thief whirled to go. The strap burned her fingers, but it also brought the thief up short in his escape.

Not her bag! It was worth nothing, but it was hers and it reminded her of home. Father would have spent much coin to send it to her with Emin's knife. And those gifts had only come last week. The city took much from her—hopes and dreams, mostly. She wouldn't let it take her bag, too.

The thief looked at her and narrowed his eyes. Amanah's heart sank as his gaze travelled over her features and the familiar scowl set in.

"Thief! Filthy havi!" the youth shouted.
Amanah went cold as the crowd opened up around her and the thief.

"Thief?" she asked, shocked despite herself. "You're trying to steal my bag!"

"Nice story. That's my sister's bag. Saw you take it off my brother as he went past. Now let it go."

"Yeah," said the boy who'd run into her.

Amanah's fingers tightened further around the strap in her hand. She should have been more watchful. She'd known better. And the more attention that came her way, the less likely things would go well for her.

But she couldn't part with the bag. Her mothers' fingers had woven that cloth, and her father's coin had shipped it to her.

"It's mine," she said. "It's not worth anything to you. I'll give you the fruit inside, just please. It's my bag."

The man sneered. "Why don't we let the magistrates figure it out, hmm?"

Despite herself, Amanah looked around, but there was no escape. Emin and his friends were too far to see, too far to help, and doubtless the crowd would react worse to two havi than just one.

Not relaxing her grip in the slightest, Amanah nodded. "Fine."

She wouldn't get justice— not by a long shot— but she wouldn't give up her bag without a fight, either.

The God's Way stretched before them, temples rising from the sides of the wide street. Lanterns were being set out as the Way readied for the Festival of the Dark Nights to come. She'd always disliked the Festival, as the light died and there was that moment of breathlessness, when the fear came that the light might not be born again this time.

The first day she'd walked the God's Way, seen the palace and the High Temple facing each other across the courtyard, she couldn't believe her luck. The palace, the library, the guardhouse, and the famous bamimri with its students of healing, all in one square with the gilded roof of the most famous temple in Far Dahutad, and she got to see it every day!

Now she knew better. She might be close to the bamimri and the library with her quarters at the guardhouse, but she had no hope of getting in either of those places, no more than she had of sleeping in the queen's bed.
I hope you enjoyed your first taste of Amanah's story, and I hope you find plenty of incredible stories to read!

Wishing you joy and peace at the end of this year. 
Have you already read my books?

Reviews help other readers find books they'll love!
Find handy review links for each of my books below: